• Capacity up to 40.000 m3/h
• Head up to 12m
• Standard Motor Speed: Up to 1500rpm
• Discharge diameter: 200-1500 mm
The model V is a vertical axial flow pump type with an axial single-stage impeller consisting of a guide pipe assembly. Different models are available to operate at 50Hz and 60Hz with water pit installation. These pumps are rigidly constructed to ensure low-vibration operation. The hydraulic design is always optimized by our continuous R&D efforts to meet the requirements of higher efficiency, save energy, high reliability and optimum system design.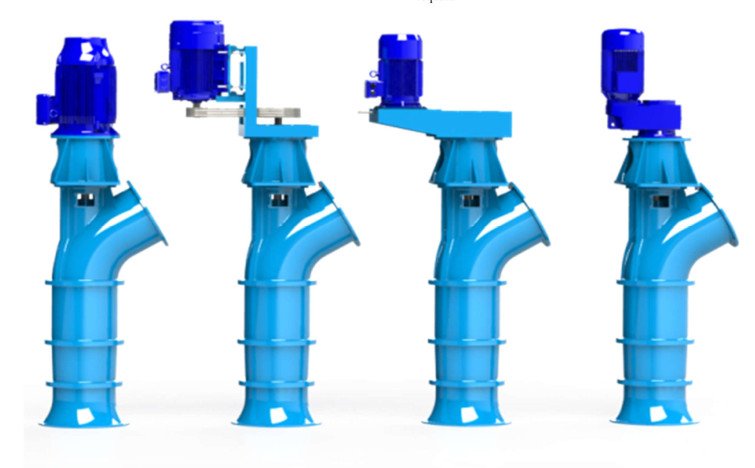 Actual image of TS pump mounted on float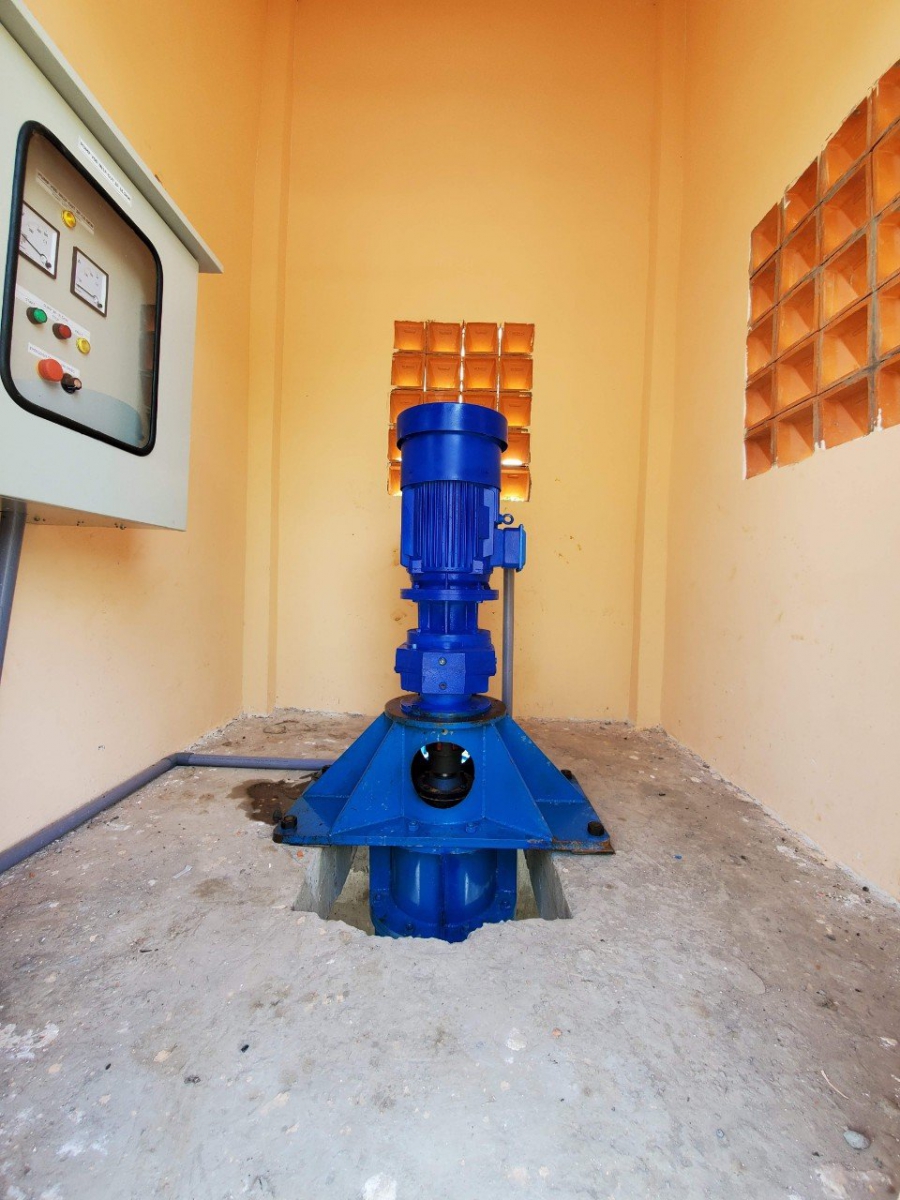 Actual image of TS pump installed on concrete in the station house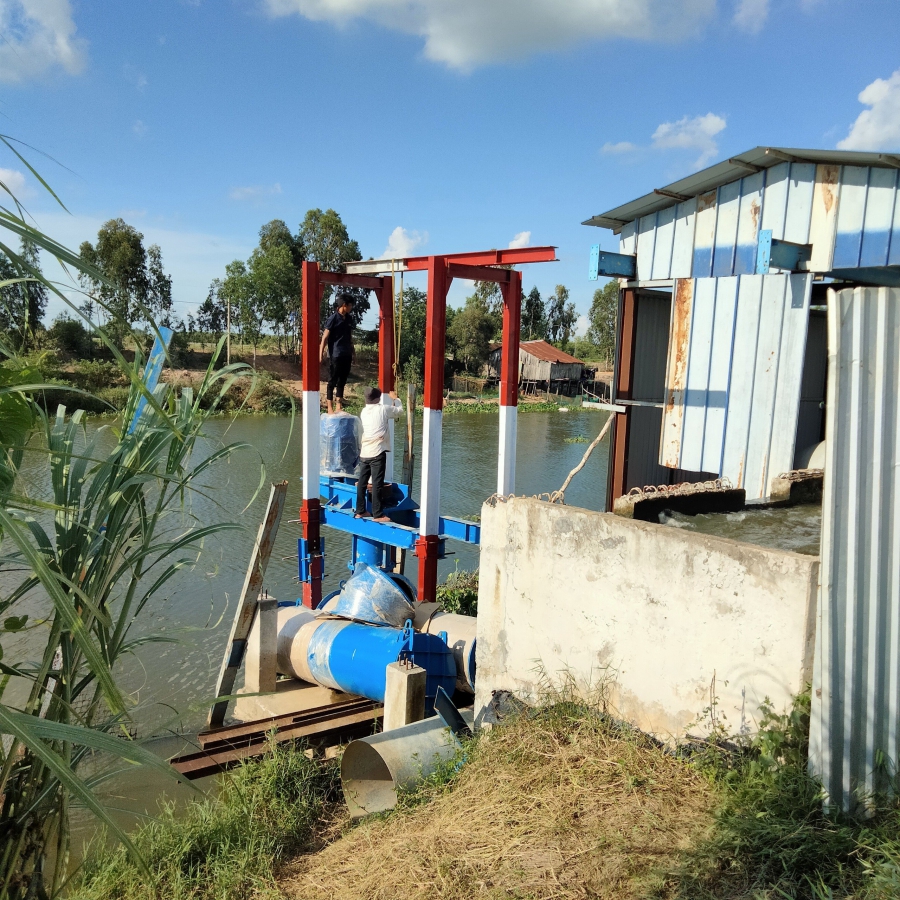 Actual image of TS pump mounted on steel or concrete piles
All TS pumps have peak efficiencies depending on model and size. These efficiencies are the result of continuous research and testing. Our research and development team is constantly optimizing the hydraulic and mechanical design of our pumps with the latest tools for computer simulated flows and stress analysis.
Custom Design According to Requirements
Our manufacturing plant and our design processes have been established to provide maximum flexibility. TS Pumps will design and fabricate the pump that best suits your specific requirements.
Optimized Design
The hydraulic and mechanical design is done using Computational Fluid Dynamics programs, tools that allow us to optimize the design of your pumps.
Alternative Building Materials
TS pumps can be manufactured with a wide variety of materials that best suit your application: carbon steel, cast iron, stainless steel and others.
Various drive system options are available
Direct drive (D)
Belt drive (B-B3 or B-B5) Gearmotor drive (G).
Ease of Maintenance and Service
Our pumps are completely modular and machined, which allows:
• That each component can be repaired individually before re- assembling the equipment.
• Ensure perfect alignment of the shaft, operation with minimal wear and free of vibrations.