OUR VISION:
Our vision for a World facing urgent water problems caused by climate change, urbanization, drought, sea level rise, saltwater intrusion, urban flooding due to combined rain tides, water pollution, etc. Vietnam is one of the countries most affected. Pump TS wants to contribute to solving this problem by water trust solutions.
---
OUR BUSINESS PHILOSOPHY:
Build today for tomorrow
---
MY CHALENGER:
Provide customers water trust solutions.
For a self-sufficient Vietnam to replace imported goods and reach out to the world.
---
OUR CORE VALUES:
SHARE - INTEGRITY - CHALLENGE - EFFICIENCY - PEOPLE
---
SOLUTIONS TO HELP SOCIALITY
---
In the Mekong Delta, which is hardest hit, due to sea level rise and upstream hydroelectric dams, farming, fresh water retention and efficient use are a major challenge. TS Pump has come up with a new water solution for small irrigation (1000-5000 m3/h) resulting in a reduction in electricity consumption to 15 million/100 ha/rice crop, compared to 30 million dong before.
TS Pumping Workshop - Sustainable agricultural transformation in Hau Giang province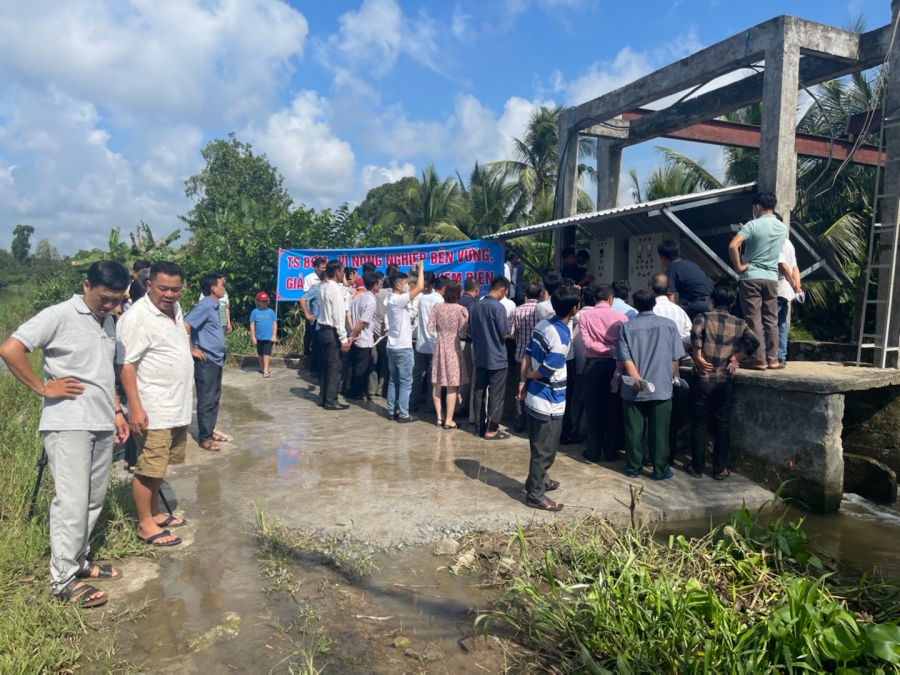 Handing over pumping station of agricultural cooperative Thuan Tien - Hau Giang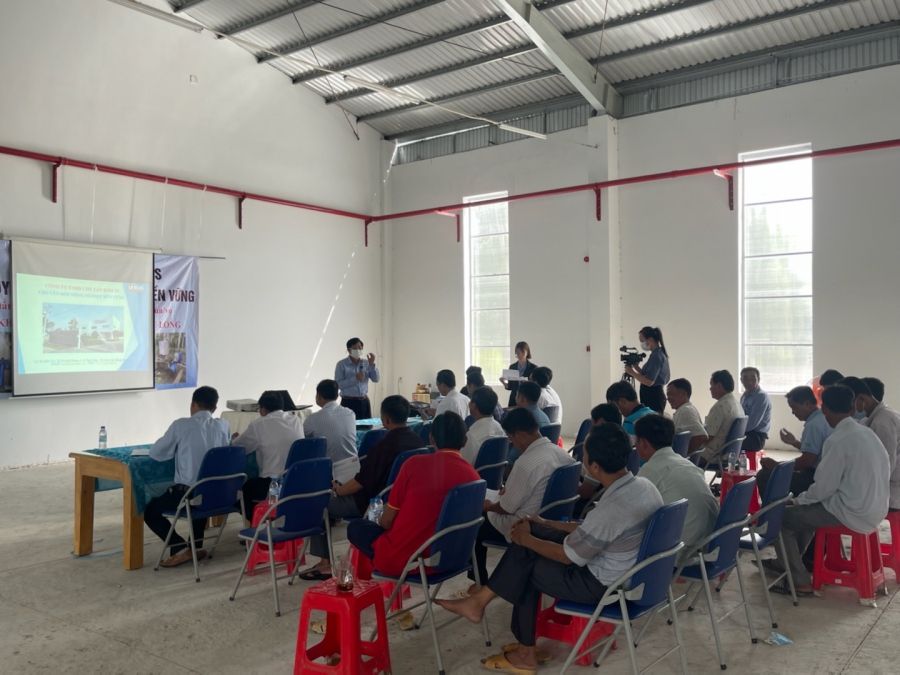 TS Pumping Workshop - Sustainable agricultural transformation in Kien Giang province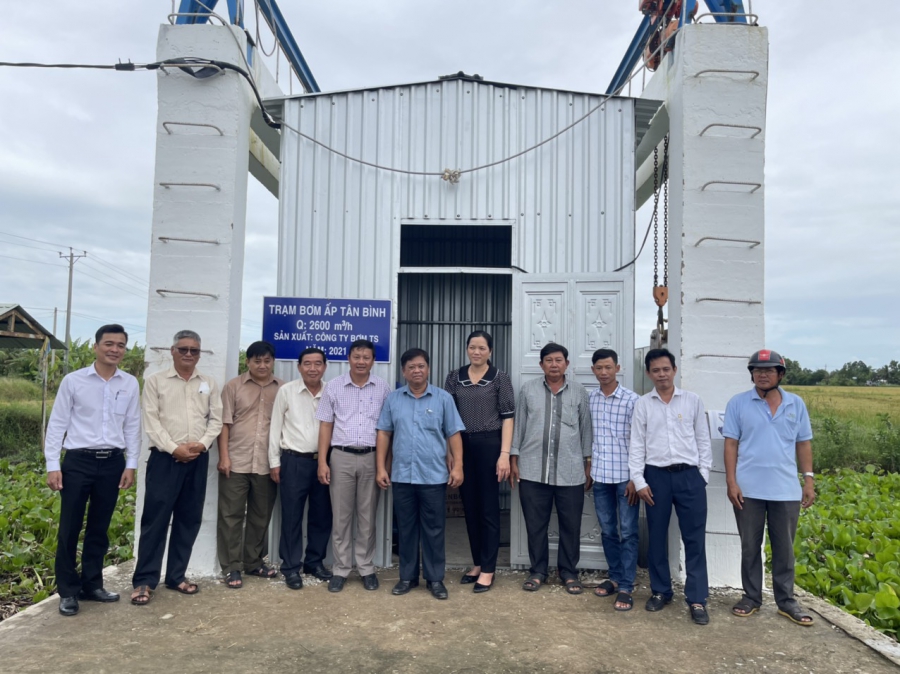 Similarly, in aquaculture, electricity bills are also reduced by over 40% compared to the old solutions. At the same time, in this field, we have also found a solution to mechanize the process of transporting shrimp/fish at different stages. This solution has marked a huge success milestone as the mortality rate of fish is greatly reduced during transportation and saves time and labor costs. Combined with the humane killing system, high quality fish products can be exported to the US market.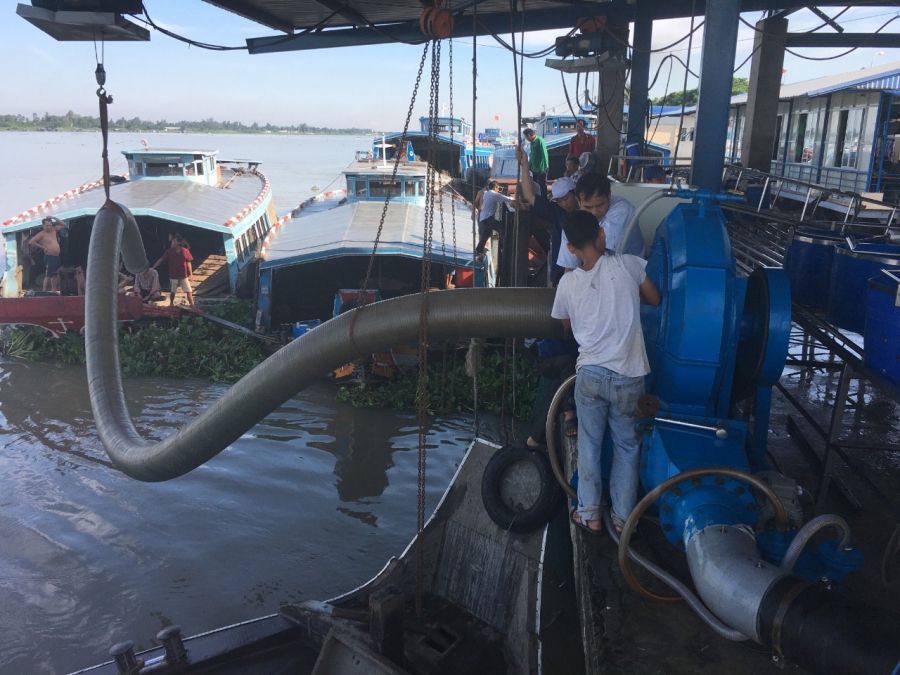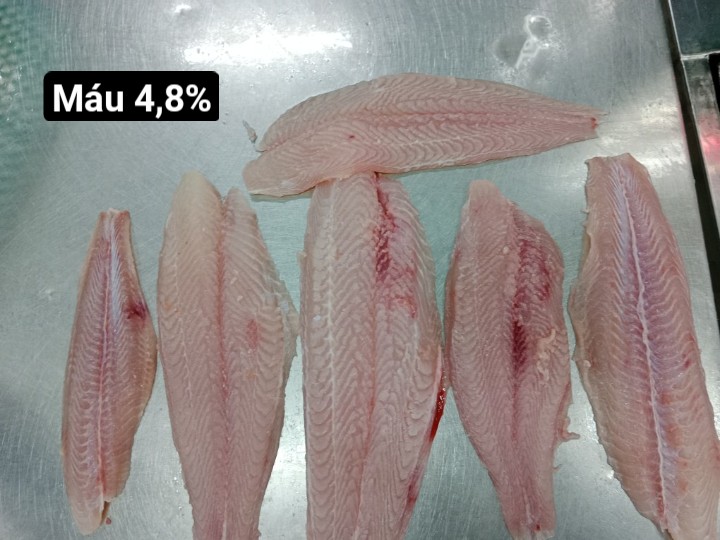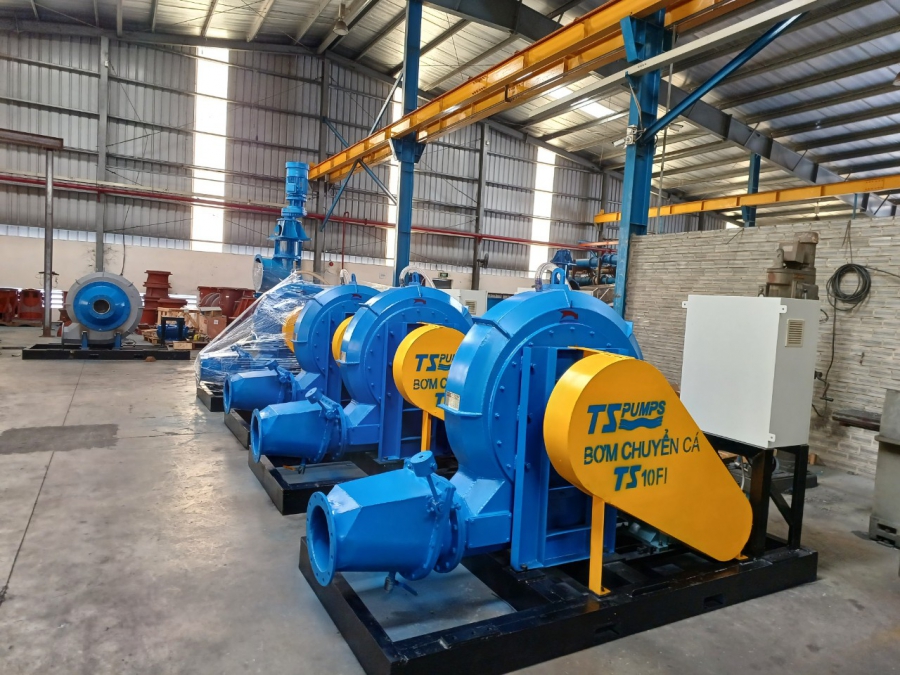 ---
And the latest in the field of urban drainage with sewage and garbage pumps used at the anti-flood pumping station in Thao Dien Ward, District 2, Ho Chi Minh City all work well, are highly appreciated and are the main running pumps.
The old pump system is using mixed-flow vanes. Often getting stuck in garbage because it is not possible to arrange a garbage picker but only use iron bars to block garbage in the sewer pipe before each pump pit.
After using TS's solution, pumping waste water, can pump with garbage, pump does not need to install additional garbage baskets, collect garbage at the mouth of the discharge pipe.

---
Pump TS will continue to focus on customers, We believe that Vietnam can be self-sufficient and solve its problems towards sustainable development, building today for tomorrow.